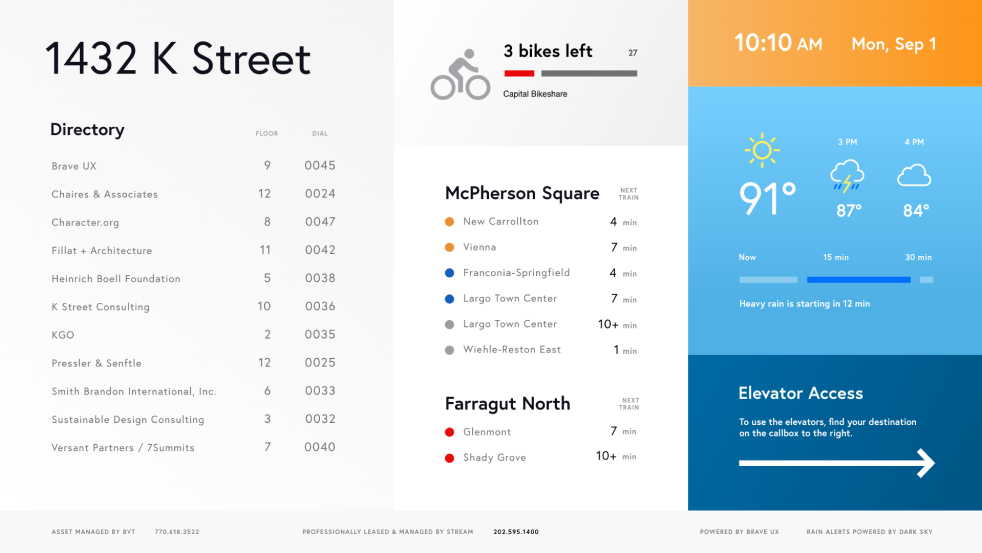 Powered By
Uber
Lyft
Dark Sky
Metro
Capital Bikeshare
Location based.
Constructed around a specific location to display only the most relevant transportation data for your tenants.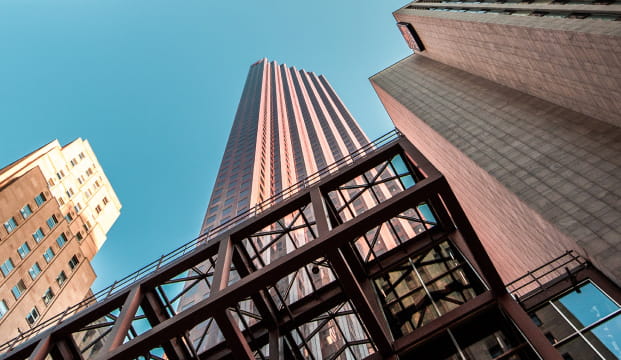 Real-time data.
Up-to-the-second estimates from local transit outlets including metro, bus, bikeshare and car services.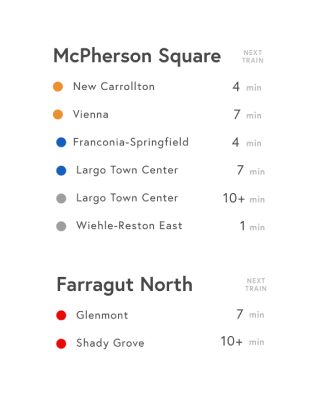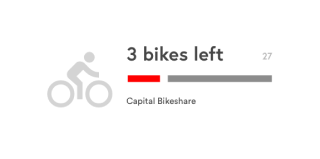 Thoughtfully designed and customizable.
Built on a modular grid that allows complete customization.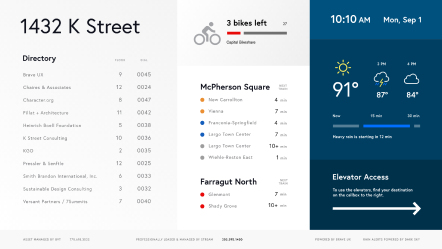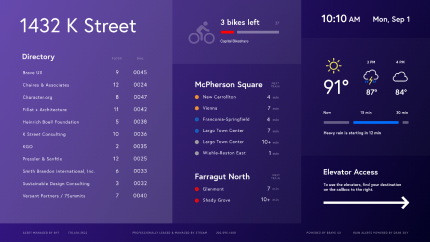 Real-time, actionable data made easier, better & more beautiful.